Restaurants & Bars
Whether you're in the mood for a sumptuous meal or a quick snack, Gran Ventana Beach Resort has a diverse array of all-inclusive Puerto Plata restaurants. From an elegant gourmet Caribbean restaurant with a warm, hospitable style to a casual poolside café, an al fresco beachfront grill and a romantic candlelight dinner by the ocean, you will find much to savor and enjoy.
When it comes to cocktails and light fare, you'll never be more than a few steps from the seven bars located throughout the resort.
Reservations required – reservations can be made daily at the Beata Reception from 8:00 am to 4:00 pm.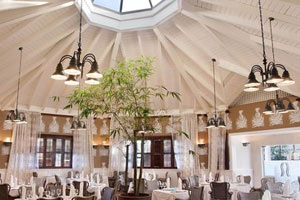 Octopus
Elegant and intimate, Octopus Restaurant offers a refined yet relaxing setting where guests dine on flavorful gourmet Caribbean cuisine.
Available from 6:30 pm to 10:00 pm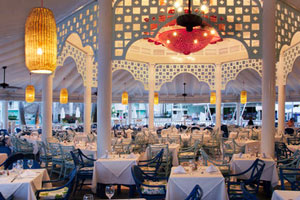 Las Almejas
Buffet Restaurant
Overlooking the pool and surrounding gardens, Las Almejas features a sumptuous buffet for breakfast, lunch and dinner.
Breakfast: 7:00 am – 10:30 am (full breakfast)
10:30 – 11:00 am (continental breakfast)
Lunch: 12:30 pm – 3:00 pm
Diner: 6:30 pm – 10:00 pm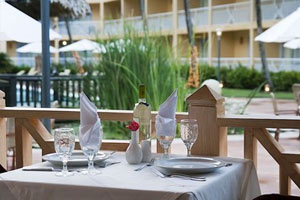 Sapore di Mare
Visit Sapore di Mare to enjoy a wonderful range of Italian specialties. Tables are available in the air-conditioned restaurant or on the outdoor terrace.
Available from 6:30 pm to 10:00 pm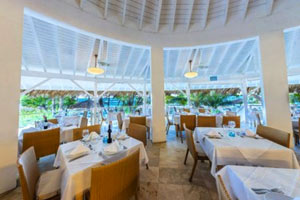 Ocean Grill
Nestled between the beach and the resort's lush gardens and lawns, Ocean Grill is the ideal spot for casual dining with marvelous ocean views. Enjoy an enticing variety of fresh grilled meats, fish and seafood prepared to your preference.
Ocean Grill Beach Club (Snacks), open at 12 Noon up till 5:00 pm everyday
Ocean Grill Restaurant, available from 6:30 pm to 10:00 pm